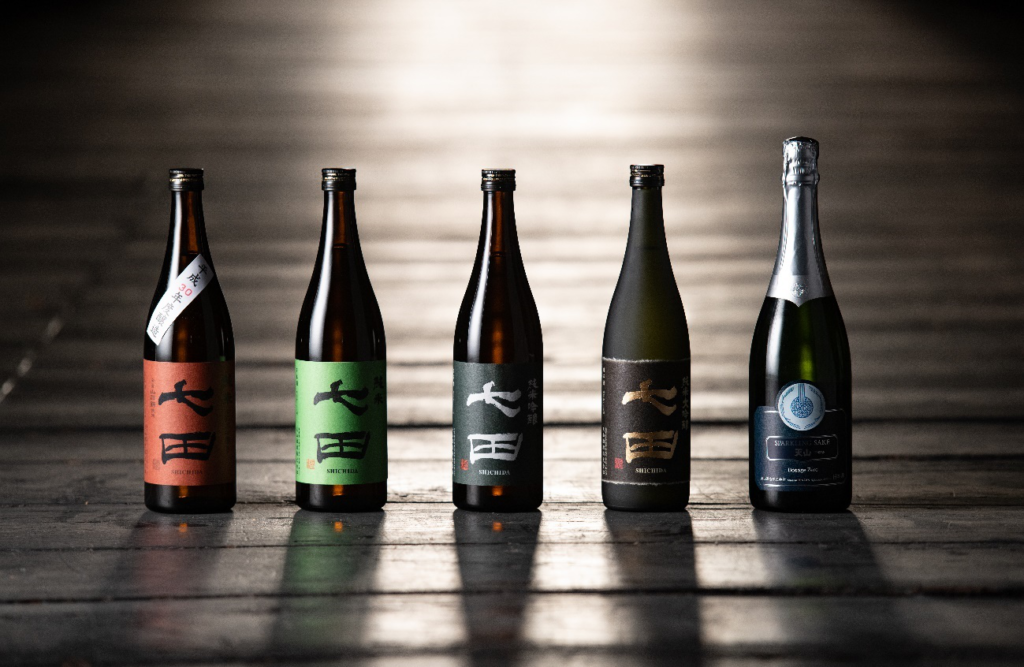 "SHICHIDA" is brewed in Ogi-city, Saga prefecture.
How "SHICHIDA" was born
"SHICHIDA" was launched in 2001. Tenzan Sake Brewery Co., Ltd., the brewer of this sake, already had the brands "Tenzan" and "Iwanokura", but they wanted to make a sake that could compete nationwide, so "SHICHIDA" was born, named after the family name of the sixth generation head of the brewery, Kensuke Shichida*1.
"Failure was not an option, because the brand name was identified with my family name," says Mr. Shichida. The sake is intended to maximize the flavor of the rice and to match well with contemporary meals. The rice and water are both from Ogi City, fully incorporating the advantages of the nature of Ogi.
The name "Shichida(七田)" is not very common even in Saga Prefecture. It is a combination of the lucky number "7(七)" and the character for "rice field (田)". Is it just me or does this name immediately bring the image of sake to mind?
Note 1: In the national surname ranking, the surname "Shichida" is number 5395. It is a northern Kyushu name, particularly common near Saga City and in northern Fukuoka Prefecture, with a concentration in Munakata City, Fukuoka Prefecture. It is believed to have originated from the place name Shichida in Saga and Fukuoka prefectures. (According to Mr. Hiroshi Morioka, a regular performer on NHK's TV program, "Nihonjin no Onamae".)
What Tenzan Sake Brewery brews

Tenzan Sake Brewery has three brands.
The first is "TENZAN," which has been brewed since its establishment in 1875.
While most of Saga's sake is said to be soft and gentle, "TENZAN" has the feeling of a solid and masculine type of sake.
It is named after a mountain*2 located in the center of Saga Prefecture.
Note 2: Tenzan, part of the Tsukushi Mountains, is 1,046.2 meters high. It spans the cities of Karatsu, Ogi, Saga, and Taku in Saga Prefecture.

The second brand is "Iwanokura", which was launched in 1979, named after a place in Ogi Town called Iwakura*3 which was also the name of the original sake brewery that Tenzan Sake Brewery took over their brewing business.
The sake is said to be a good value for the cost . The Junmai Ginjo in particular has a gorgeous aroma. Mr. Shichida says, "I want people to enjoy drinking good sake at a reasonable price. This is it." Unfortunately, they are sold only locally.
Note 3: The Tenzan Sake Brewery is located in Iwakura, Ogi Town, Ogi City.

In 2001, the third brand "SHICHIDA" was launched.
More than 20 years have passed since its release, and there are now more than 25 different types in the SHICHIDA series, including types created with different types of rice, a different polishing rate, and with or without pasteurization*4.
When I asked Mr. Shichida, "Which SHICHIDA would you recommend for those who drink SHICHIDA for the first time?" He replied, "First, try the green label Junmai-shu with a meal. That would invite them to the world of SHICHIDA."  
Note 4: Hiire (pasteurization) is the process of heat sterilization at low temperature to stabilize the quality of sake.
Typeface of "SHICHIDA"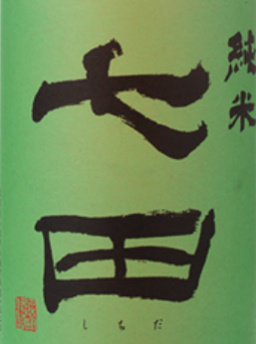 The calligraphic style of "SHICHIDA" was written by calligrapher Tominaga Masaki*5.
The strength of the calligraphic style and the unique brush strokes of the calligrapher make SHICHIDA an eye-catching item on the shelf.
Note 5: Masaki Tominaga is a calligrapher in Ogi City, a member of the city council, and the president of the non-profit organization, Tenzan Monozukuri Juku (as of October 2021).
About Tenzan Sake Brewery
Before becoming a sake brewery, Tenzan Sake Brewery was running a water mill business: threshing and milling rice for the farmers. They also milled wheat because Saga was an area cultivating both rice and wheat. As such, they were also running a noodle making business.
However, in 1875, when a nearby sake brewery went out of business, it was taken over, marking the beginning of Tenzan Sake Brewery. Needless to say, the brewery was named after Tenzan, one of the Chikushi Mountains.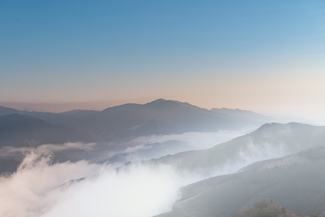 Since its establishment, the company has been dedicated to sake brewing, but since the time of the previous brewer (the fifth generation), changes have occurred in the sake industry. With the abolition of the grading system*5, consumers began to make their own judgments and their own choices, and consequently the quality of sake began to change from "graded" and "provided", to instead matching the demand of consumers.
Secondly, the distribution of sake has also changed: liquor stores have become convenience stores, and discount sake stores have appeared. These trends naturally brought changes to the customer experience. It has become easier for everyone to buy sake.
Tenzan Sake Brewery has flexibly and boldly responded to these changes of the times.  What has always been at the center of the brewery's business is the principle of "fluidity and immutability," which means "protecting what should be protected, while continuing to challenge new things (Mr. Shichida)".
Mr. Shichida's words are powerful and impressive: "Trends change drastically, and we will try to challenge and create something different every year to keep up with the times."
Note 5: The grading system is a system for classifying sake according to the alcohol content. Abolished in 1992.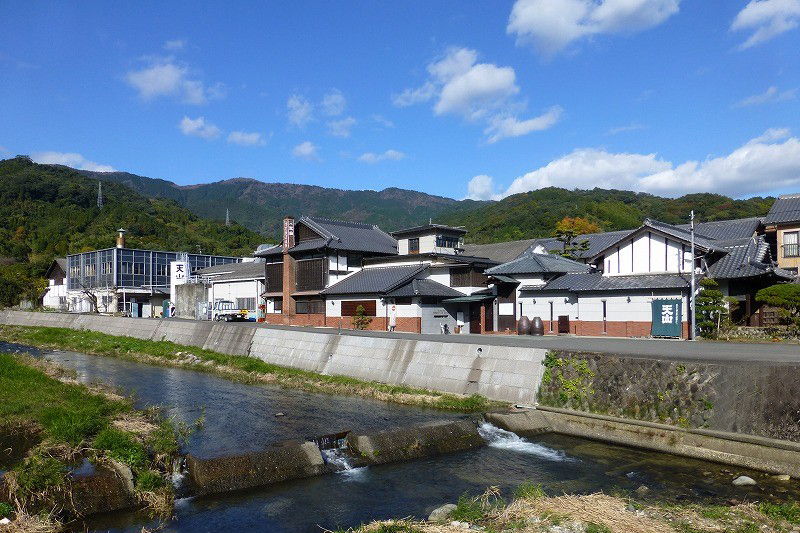 Here is a message from Mr. Shichida.
"It's not easy to convey the wonderfulness of sake to people who like alcohol but don't drink much sake. We would like to continue searching for the contact point with those people, not only by those who make sake but also with those who sell and serve sake. But in any case, we hope many people will try our sake, which we have brewed in the principle of "fluidity and immutability".
---
Interview cooperated by: Mr. Kensuke Shichida, 6th generation brewery, Tenzan Sake Brewery Co., Ltd.
Interview date: October 4, 2021
Image data presented by: Tenzan Sake Brewery Co., Ltd.
Post interview: On the Tenzan Sake Brewery's website, there is an entire line of SHICHIDA that I have never seen before. I was surprised to see such a wide variety, but what surprised me even more was how easy it was to understand the comments attached to each product.
Most descriptions of sake are like "silky", "deep", or "clean and dry". However, their comments were very specific and easy to visualize, such as "recommended for the year-end and New Year holidays" or "French people cried". Furthermore, it says, "You can't help but order a second glass". I found these descriptions both easy to understand and fascinating.
When I mentioned this to Mr. Shichida, he said, "It's not that you can convey your intentions by writing something long. I always tell to my people to write comments within 20 characters or less".
How cool! It will be fun to choose "SHICHIDA".